Best VPN for travel – Why do you need a VPN?
You're using public wifi eg an airport or cafe
You don't know what you're really connecting to. It is easy for someone to set up a wifi hotspot called "Airport Free WiFi" and intercept all the traffic.
On public wifi you should use a VPN to prevent anyone snooping on the information sent between you and the websites.
You're using a network that blocks access to sites you need
Many hotels block access to certain sites. Some countries block access to sites you want to use. Eg you cannot use Google services like search or maps in China.
A VPN allows you to bypass local site blocks.
You want to use a service that is not available outside your home country
Video streaming sites like Amazon Prime are often limited to specific countries because of licensing agreements. The server sees that you are abroad and blocks your request.
The best VPNs let you bypass geo-restrictions.
How to choose the best VPN for travel
Picking the best VPN for travel means choosing the best VPN for avoiding geographic restrictions.
All VPNs will encrypt your traffic and stop snooping. Some are better than others at avoiding country specific restrictions.
The best VPN in 2020 for travel
These are the 3 very best VPN for travel. You don't need to look any further than these 3.
Countries and services continually change tech to stop VPNs. You need a VPN that regularly develops new tech to beat those restrictions.
The best VPN for travel – Express VPN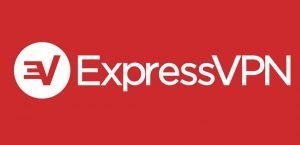 Our winner is Express VPN.
Express VPN worked perfectly when I visited China
The interface is fast and easy
It has global coverage giving fast performance
It unblocks Netflix, Amazon Prime, and iPlayer
It works on Android, iPhone, and laptops
Express VPNs privacy technology has been independently inspected and verified
Express VPN does not log any sensitive data about your activity
Express VPN costs just £6.47 per month for a 12 month plan.
A close second – Nord VPN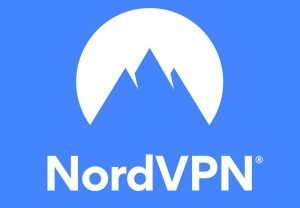 Cheaper but not as good for China or Netflix is NordVPN.
It is just as fast as Express VPN
The interface is quick and easy
It works on Android, iPhone, and laptops
It is just as trustworthy and well-respected as Express VPN
It's a little cheaper
Connect up to 6 devices
I found it didn't work as well in China
It didn't work as well for unblocking Amazon Prime and iPlayer
NordVPN is £4.43 per month for a 12 month plan. Cheaper 2 year plans are available.
The cheaper option – Surfshark VPN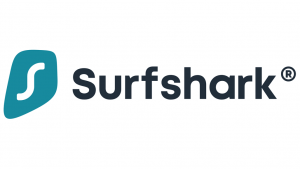 The up and coming future contender for best VPN is Surfshark. If you're on iPhone and looking for low cost, it's a good choice.
Clean and simple interface
Fast and reliable connections
Very low price
Unlimited devices
Unblocks Netflix
Independently verified security and privacy
Android app not very reliable
Surfshark is £1.95 per month on a 2 year plan.
Why you should avoid cheap or free VPN apps
Look in your app store and you'll find many free VPNs. Lots were recently found to be snooping on users traffic.
When you use a VPN you are trusting the VPN not to steal or expose or sell your data.
You should only use a reliable, trustworthy, documented and proven VPN. That means paying for a VPN. Free VPNs should be avoided unless you are absolutely certain about the integrity of that provider.
How does a VPN work?
When you view a web page or use an app, you connect to the web server. Data is sent back and forth between you and the web server. The network can see what website you are connecting to and block it.
A VPN gets between your apps (or browser) and the network communication services on your phone or laptop. The app thinks it's using the comms service like normal. However, the VPN encrypts the data and sends it to the VPN server.
The VPN server forwards the request to the original web server you were using, and relays the response, encrypted again, back to you.
Say you were using the Google Maps app. In China, the network blocks requests to the Google maps server and the app doesn't work.
With a VPN, the request from your app is encrypted and sent to the VPN server, which may be in UK or USA. The Chinese network operator doesn't see anything it should block.
The VPN server decrypts the request, sends it to the Google Maps server, gets the reply, encrypts the reply, sends it back to you, where it is decrypted and given to the app.
The app didn't know a VPN was involved. The network didn't see any request to sites it wants to block. The data was encrypted so no snopper can see what you were doing.
What you should know about using a VPN for travel
Using a VPN encrypts your data. This protects you from network snoopers but it doesn't make you invisible. Commit crimes online when using a VPN and you will still be found by the authorities.
Using a VPN protects your data in transit. That won't help you if you connect to a dodgy site that steals your data.
Using a VPN may be illegal in some countries, for example in China. Understand the laws of your destination and behave accordingly.