The Melia Rewards program
Keep reading to find out how to stop Melia points expiring.
Melia points can be very valuable if used at the right time, but with a strict expiry policy and a relatively small hotel network you might find yourself with a small number of points about to expire. Can you hold on to them until you can make good use of them?
The Melia Rewards program has some quite good benefits and a few very nice properties but suffers from a lack of global coverage. Melia has:
141 hotels in Spain
85 in Europe including 3 in the United Kingdom

Innside Manchester
Melia White House in London (Melia markets The Level rooms at the White House as if it's a separate hotel)
ME London

A reasonable scattering in the Americas:

38 in Cuba
12 in Mexico
12 in Dominican Republic
12 in Brazil

A smaller selection in Asia

9 In Vietnam
8 in Indonesia
5 in China

A handful in Africa

4 in Cape Verde
5 in Morocco
3 in Tanzania
They also own the Tryp By Wyndham range but all of them are excluded from earning or spending reward points, and that includes a lot of the hotels in Brazil, Germany, and more.
25 of those 38 hotels in Cuba are also excluded, as are the White House Apartments in London.
Getting status
It's easy to get mid-tier Gold status in Melia by getting the American Express Platinum card. Email ali [at] toseethe.world if you'd like a referral code to get 35000 bonus Amex MR points when you spend £4000 in the first 3 months. Thos MR points are worth 35000 miles at any of British Airways Avios, Etihad Guest, Emirates Skywards, Cathay Pacific Asia Miles, and others.
You'd have to stay 15 times or 30 nights, or earn 60000 Melia Rewards points, to gain Gold status through stays.
At Gold level you earn 13 points per $ or € spent. There is an odd perk of "free breakfast for your companion" This is essentially a "buy one get one free", but useless if you're travelling solo.
Benefits
The more useful benefits are the annual "Birthday Surprise". This is typically an upgrade to the next room category or a €20 discount off a booking.
You also get 3 discount vouchers each year that will give you 20% off any booking.
There are some very nice Melia properties that can give massive value for reward bookings. The problem is a quite strict policy for Melia points expiry.
What is a Melia Rewards point worth?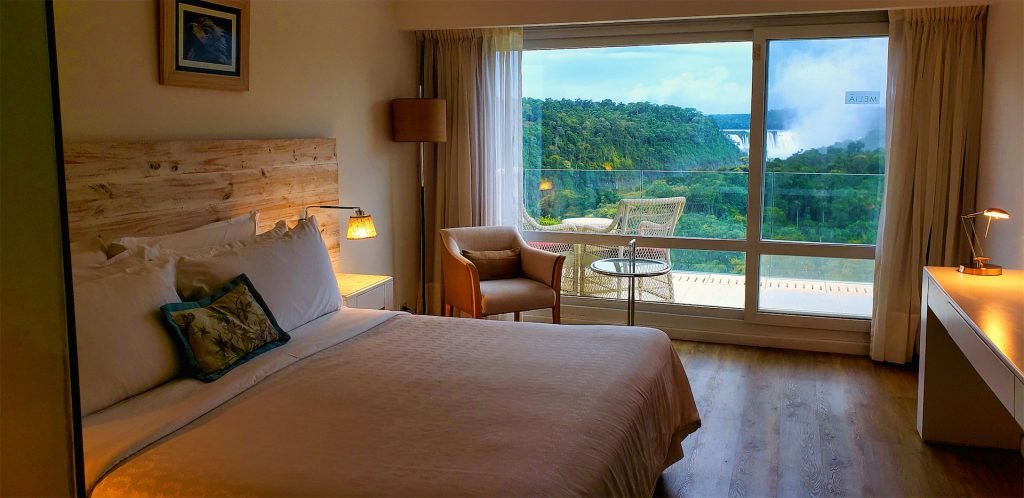 The Gran Melia Iguazu in Brazil is a beautiful hotel with great service and a very nice lounge for people staying in The Level rooms but to which I was granted access simply due to my Gold status. It has two amazing features that make it the top choice for visiting Iguazu Falls.
It's the only hotel inside the Iguazu national park on the Brazil side and has a path out of the hotel straight to the falls. This lets you beat the crowds by gaining a 30 minute head-start over those entering at the main gate.
It has rooms overlooking the pool which have views all the way to the roaring falls. the falls throw up so much spray it actually forms clouds that drift away on the breeze, so it's quite impressive even from the hotel.
When I stayed, cash rates were close to £500 and I got it for just 36935 points, an incredible 1.3p per point.
I had similar value at the Melia Luxembourg which has a great location, and even better value at the Melia Habana in Havana Cuba, where each night the turndown service left a full-sized bottle of rum by my bed! The gorgeous pool shown in the header image on this post is the Melia Habana, and it's every bit as good as it looks.
Melia points, used at the right time when cash rates are high, can be an incredible saving. You probably haven't sought out Melia hotels, but if you have stayed at one and have a small amount of points it can be worth hanging on to them because of the value they can offer when used for reward stays.
It's also worth knowing that Melia tend to offer discounted points for purchase every year around Black Friday (end of November), either by buying vouchers at Amazon or directly in the Melia Rewards website. This is a great opportunity to top off your balance for that redemption.
The problem is that with so few Melia hotels you probably won't earn many points very quickly, and all the points in your account will expire 1 year after the last activity. You do have a few options though.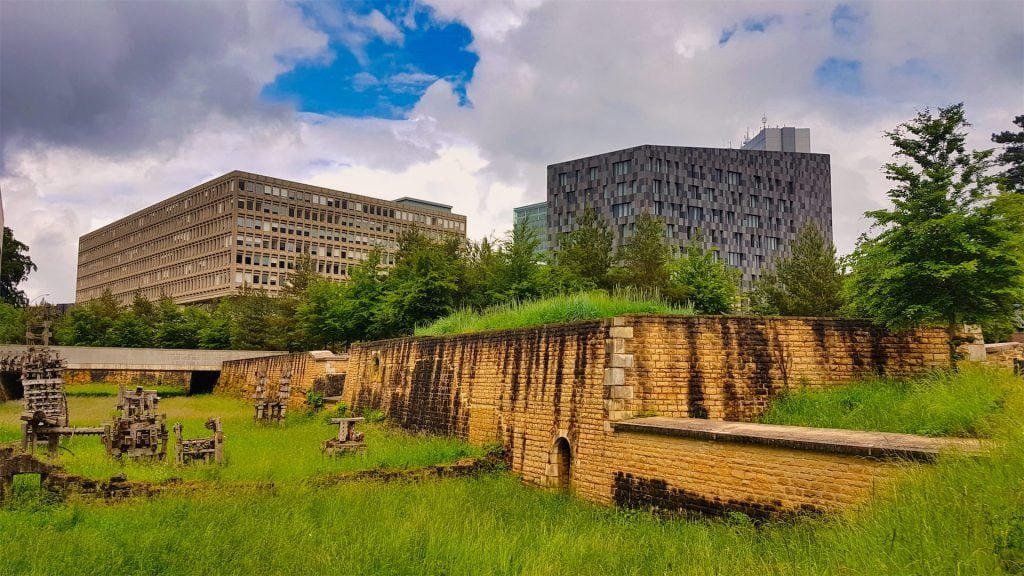 How do you stop Melia points expiring?
You can credit Avis or Sixt rentals to Melia and reset the expiration date to another full year.
You could transfer points out of Melia to BA Avios at the rate of 100 Melia points to 30 Avios. You can only transfer in multiples of 100. Visit this page and disable ad blockers else it won't work. If you're sure you'll never use them, this could be your most sensible option.
If you want to hold onto your points until you can redeem them, which gives you the best value, then there is a simple solution. Buying points qualifies as activity and resets the expiration date on all your points, giving you a full year to top off your account and book those rooms. The best time to do this, if you can, is when the Black Friday promotion is on and then you can get even better value.
The page to buy Melia points is here.
The minimum purchase is 1000 points which costs €5. Remember to use a card with no foreign exchange fees otherwise it will cost you typically 3% more.
Given my example of the Gran Melia Iguazu at 36935 points per night, this would cost just €184.68 which could be a massive saving depending on the cash rates for your chosen booking dates.
During the Black Friday promotion the price this year was just €3.6 per 1000. That would get you a room at the Melia Iguazu for €133. It depends on the cash rates for the dates you're looking at, but whether you're heading to London, Havana, Beijing, Shanghai, Iguazu, Luxembourg or elsewhere, it could be a big saving versus cash rates.
If you don't have a particular booking in mind, just buy the minimum 1000 points for €5 and relax for another year with your points safe.
I usually buy points each year during the Black Friday promotion anyway because I can get such good value from them. This year I only had a handful of points left over after spending them at Iguazu but here's my account showing the expiry dates before and after buying points.
FAQ
When do Melia points expire?
Melia points expire 1 year after the last activity in your account. Activity means earning or redeeming points.
What is a Melia point worth?
If used wisely, a Melia point can be worth well over 1p.
How do you stop Melia points expiring?
The easiest way is to buy some Melia points. This counts as activity and resets your expiry for another year. The minimum purchase is 1000 points for $5.
Can you buy Melia points?
Yes, you can buy points at the Melia Rewards site. 1000 points costs $5. There are occasional promotions which bring the price down, notably on Black Friday.